About Us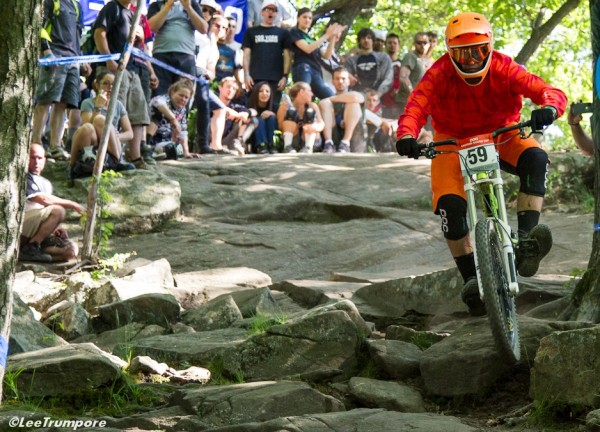 History
The Eastern States Cup was developed in 2010 as a USA Cycling Eastern Regional Downhill MTB Championship Series and featured two USA Cycling State Championships. This proved to be a popular formula with racers and venues. In 2011 the series expanded to three USAC State Championships at six premier East Coast Venues. 2012 brought another year of growth. The series blossomed to fourteen races and five USAC State Championships.
2013 brings the fourth consecutive season the ESC has been designated as aUSA Cycling Regional Downhill MTB Championship Series. There will be six USAC State DH Championships; Maine, Massachusetts, New Hampshire, New Jersey, Vermont and New York. The ESC DH Series will feature nine great venues and twelve exciting races including two USAC National ProGRT races. This will be the third year of hosting the nations most prestigious racers at the ESC ProGRT's. Past winners have included defending World Champions and Current World Cup Champions.
In 2013 the ESC will be adding the Eastern States Cup Enduro Challenge. The Enduro Challenge will consist of five enduro races and has been named  a Regional Downhill Enduro Championship Series. The ESC Enduro Challenge will offer four  State Enduro Championships, also a first. This new format will be an exciting addition to the ESC. The format promises to be popular with the eastern racers, as it has been with racers around the world. Competitors will be timed in up to five remote mostly downhill segments. The racers will travel around the mountains to get to the starts. They will be able to ride and race with their friends all day, thanks to the unique timing system the ESC has acquired. Every ESCEC venue was chosen carefully for their terrain and ability to host a world class enduro event.
The future looks bright for the racers, venues and sponsors of the Eastern States Cup
Mission
The ESC mission is simple. The ESC exists to ensure the future of gravity mountain bike racing on the East Coast. There are two main partners in the sport, racers and venues. The ESC works to bring them together, listen, learn their concerns and act accordingly. The ESC offers a format that they will both be happy with, insuring that Gravity Mountain Bike Racing will continue.
To the racers the ESC offers a variety of venues, great courses and reasonable race fees. At the same time the ESC will offer high quality racing including USAC State and Regional Championships. The ESC will concentrate on keeping the venues within a reasonable geographical area to minimize travel expenses.
The ESC will offer venues an event that is profitable and easy to manage. The ESC will introduce a dedicated group of riders and racers to the venues at each race. The ESC strives to ensure a welcome return to each venue for years to come.
Above all the ESC strives to provide a fun safe atmosphere for all.
If you've got a concern, comment, question, or want to help contact us!